WHAT WE REPAIR
ABS Pumps - Air Conditioning Compressors - Clutch Actuators - Instrument Clusters - Diesel Pumps - Diesel Particulate Filters (DPF) - Electronic Diesel Control Modules (EDC) - Engine Control Modules (ECU) - Exhaust Gas Recirculation Valves (EGR) - Electronic Ignition Switches (EIS) - Gear Actuators - Gearboxes - Headlight Control Modules - Immobiliser Systems - Propshafts - Satellite Navigation Systems - Steering Components - Throttle Bodies - Transmission Control Modules - Turbochargers - Wiper Motors
WHY SINSPEED
We repair some of the most intricate car parts from ABS Pumps, Turbochargers & Air Conditioning Compressors to Throttle Bodies, Electronic Ignition Switches, Engine Control Modules and so much more.
Almost all repairs are returned with a Sinspeed Lifetime Warranty
Sinspeed is by far one of the fastest growing & leading automotive parts remanufacturers. The company was founded in 2007 and combines a team of electronic & hydraulic engineers with an extensive knowledge of the automotive industry to provide you with an affordable alternative to buying expensive new replacement car parts.

Sinspeed believes that remanufactured vehicle parts offer a much better and considerably cheaper alternative to buying standard OEM replacement parts. One of the main reasons is because a new replacement part will most likely retain the same design fault which caused it to fail in the first place. We re-engineer all remanufactured units to meet & exceed the OE specifications to ensure they last and this is how we can offer a Lifetime warranty.
Part Received

Part is booked in awaiting full strip down and bench testing

PART TESTED

Fault is identified and customer notified of the test results

REPAIRS IN PROGRESS

Unit is remanufactured and the fault completely rectified

PART SHIPPED OUT

Unit is retested after repairs to confirm full functionality + returned to customer
LATEST REPAIRS
With more than 20,000 repairs to date, check out some of our latest repairs below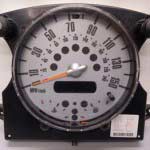 Mini One / Cooper / S / D Dashboard Instrument Cluster Problems The Mini One and Mini Cooper dashboard instrument cluster are known to suffer several problems. The most common issues we have found with the Mini One and Mini Cooper include: Fuel / temp gauge faults Sticky or bouncy speedos Illumination failures Complete loss[…]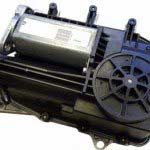 Honda Civic i-Shift Clutch + Gear Actuators Modern Honda Civics are available with the optional Semi-Automatic gearbox which is equipped with I-Shift technology. This is basically a manual gearbox that is controlled electronically by an electronic clutch actuator, gearbox actuator, and a gearbox ECU. These gearboxes are known to suffer transmission faults. Although this is[…]
Previous
Next