SINSPEED – DPF Removal, EGR Removals, ECU Remapping, ABS & Turbos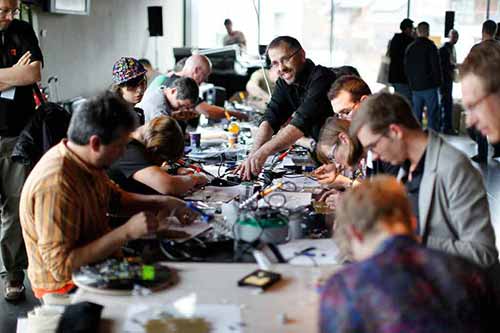 DPF Problems? – Check Out Our DPF Removal Services!
Sinspeed is the fastest growing and one of the worlds leading automotive parts remanufacturers, repairing all types of car parts from ABS Pumps, Turbochargers & Air Conditioning Compressors to specialist services like DPF Removal, EGR Removal, ECU Remapping and much more. We have supported garages, main dealers, other remanufacturing shops and many resellers as well as consumers for many years. We have a current client database of 27,000 trade customers in the UK alone.
From hydraulic & electronic engineers, to motor mechanics and automotive technicians – we have the capabilities to remanufacture and even modify some of the most common failing parts to meet and exceed OEM standards.
We have the latest 'cutting edge' technology and our team of highly trained and experienced engineers are involved in Research and Development, design and manufacture of test equipment and reverse engineering of units, allowing us to provide solutions where others fail.
All parts used in our remanufacturing process meet & exceed OEM standards. Our turnaround is fast and quality is second to none, in fact we're so confident in our repairs we now offer most parts with a Lifetime Warranty.
We're also the UK's first DPF Removal Specialists, removing the DPF (Diesel Particulate Filter) from all makes and models. If you have a DPF Problem, we can remove the DPF and disable the DPF functions from the ECU to ensure you will never have a DPF Problem again. At the same time, we can Remap your engine ECU to enhance the power & performance of the engine whilst simultaneously increasing the fuel economy of the vehicle.
If you're a business or an individual looking to get into the tuning industry – we're offering you the opportunity to sign-up and become a part of our team as a Sinspeed Approved Dealership in your area. To find out more, contact us today!

Our ECU remapping service is second-to-none, we offer custom ECU remaps bespoke to your vehicle and can even come out and offer a Mobile ECU Remapping service on-site at your home or place of work. By remapping your engine ECU, we can unlock and increase the vehicles performance – whether it be for hill-climbing, pure power increases or even for fuel economy. We can also custom remap a combination to suit your needs.
We also offer a completely custom EGR Removal service. If you're tired of having the EGR blocked and causing issues and fault codes appearing, don't want to keep spending money having it removed and cleaned/replaced then we can help. We can reprogram the ECU to disable (yes, completely de-activate) the EGR valve system. This service guarantees to increase performance and fuel economy as well as keep the fault codes from constantly popping up and causing power restrictions without any adverse effects. – Combine our EGR Removal with our DPF Removal & custom ECU Remap service and really feel the transformation we can make to your vehicle.
To find out how we can help you, please call us on 0844 8479 999 or alternatively send us an email.